Get the best view of Kanchanjungha from
Explore,

the Best Places to Visit in Pelling

West Sikkim is a beautiful region filled with scenic landscapes, historic sites, and cultural attractions. Khecheopalri Lake, located near Pelling, is a sacred lake revered by both Hindus and Buddhists. The lake is surrounded by lush green forests and is said to be a wish-fulfilling lake. Pemayangtse Monastery, built in the 18th century, is a popular attraction known for its intricate woodwork and ancient murals.
Places to
Visit in West Sikkim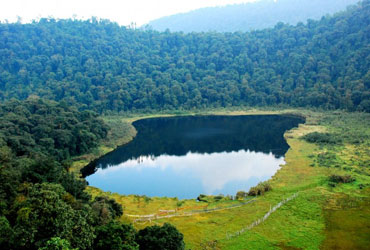 Khecheopalri Lake
---
Known as one of the most sacred lakes in Sikkim, Khecheopalri Lake is surrounded by dense forests and stunning landscapes. It is believed that the lake fulfills the wishes of those who visit it. The peaceful ambiance of the lake attracts travelers from all over the world.
Pemayangtse Monastery
---
Located atop a hill, Pemayangtse Monastery is a famous religious site in Pelling. Built-in the 17th century, the monastery is known for its intricate carvings and ancient manuscripts. The monastery provides a stunning panoramic view of the Himalayan range.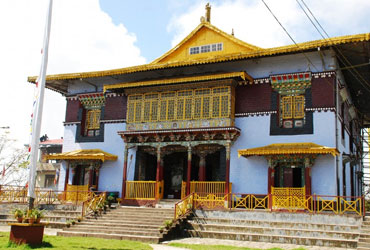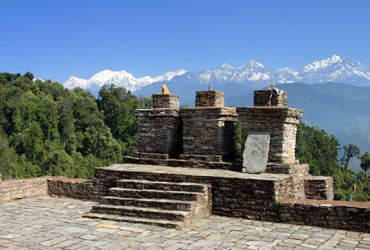 Rabdentse Ruins
---
Rabdentse Ruins is an ancient site located near Pemayangtse Monastery. It was the second capital of Sikkim and offers a glimpse into the region's rich history. Kanchengunga Waterfalls is a stunning waterfall located near Pelling, offering breathtaking views of the surrounding hills and valleys. Rimbi Waterfall is another popular attraction, known for its crystal-clear water and beautiful surroundings.
Kanchengunga Waterfalls
---
A visit to Pelling is incomplete without witnessing the beauty of Kanchengunga Waterfalls. The falls are a popular attraction among tourists and provide a mesmerizing view of the surrounding hills and forests.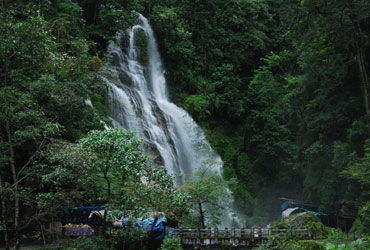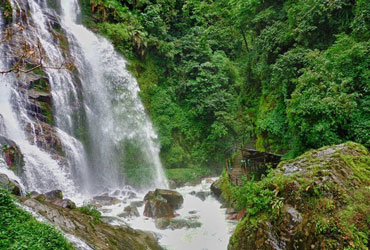 Rimbi Waterfall
---
Another famous waterfall in Pelling, Rimbi Waterfall is known for its crystal-clear waters and stunning natural beauty. The falls are surrounded by lush green forests and provide a perfect picnic spot for travelers.
Sewaro Rock Garden
---
Sewaro Rock Garden, located near Legship, is a picturesque garden filled with a variety of plants and flowers. It offers a peaceful respite from the hustle and bustle of city life. Singshore Bridge, located near Uttarey, is a suspension bridge that spans over the Rangeet River. It is the second-highest suspension bridge in Asia and offers stunning views of the surrounding mountains.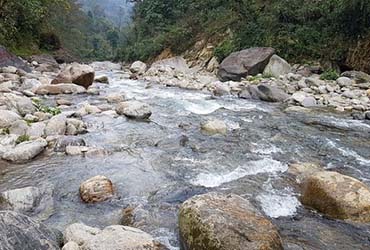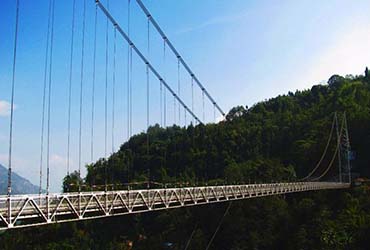 Singshore Bridge
---
One of the highest suspension bridges in Asia, Singshore Bridge is an engineering marvel that offers breathtaking views of the mountains and valleys below. The bridge is a popular spot for adventure enthusiasts who can try their hand at rappelling and rock climbing.
Darap Village
---
Darap Village, located near Pelling, is a quaint village known for its traditional architecture and beautiful surroundings. The village offers a glimpse into the local culture and way of life. Changey Waterfall is another beautiful waterfall located near Dentam. It is a popular picnic spot and offers a refreshing respite from the summer heat.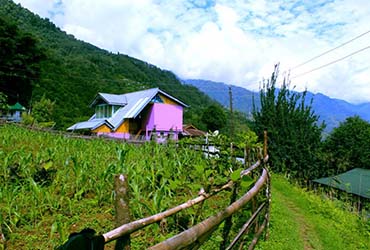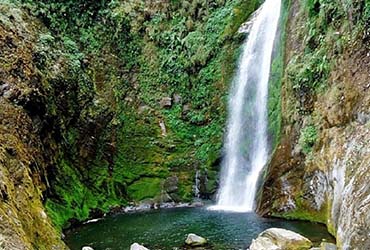 Changey Waterfall
---
A hidden gem located on the way to Dentam, Changey Waterfall is a must-visit for nature lovers. The waterfall cascades down from a height of 50 feet and provides a stunning view of the surrounding forests and hills.
Overall, West Sikkim offers a unique blend of natural beauty, history, and culture, making it a must-visit destination for travelers.